NBTT offers many pieces of training to all the language projects that are under the organization. We have many primers and some literature materials for teaching literacy in their mother tongues. The training comprises of a two-unit course which includes; Introductory Course in Translation Principles (ICTP) and Introductory Course in Applied Linguistics (ICAL). 
This program is aimed at training native speakers on how to read and write their language in a formal way. It is so that the trainers will help enhance the use of translated Scriptures here after the training so that there will be more impact in their language area.
Certificates are offered to participants which will help them to be effective in their language area. The pictures below are excerpts from the just concluded Introductory Course in Translation Principles (ICTP):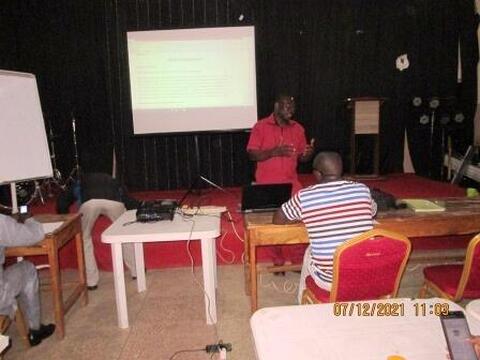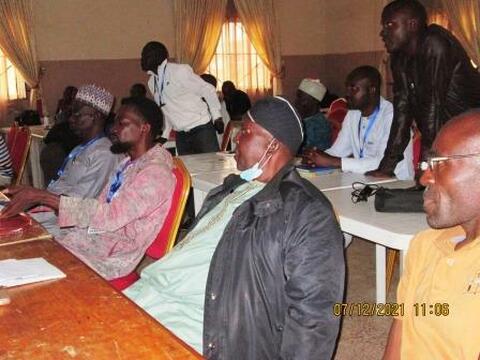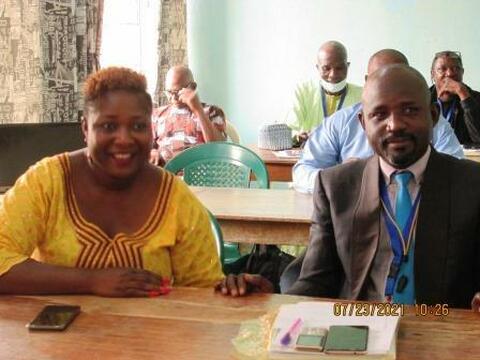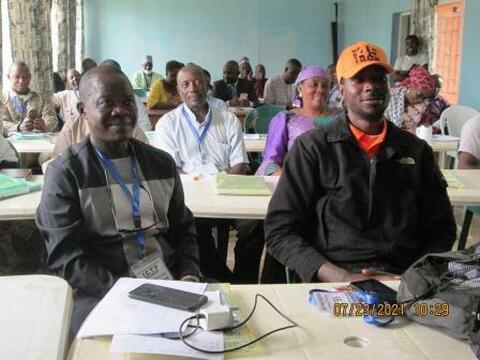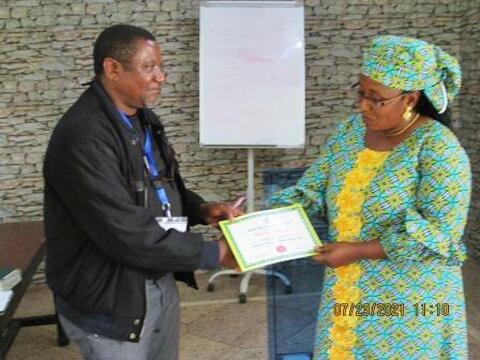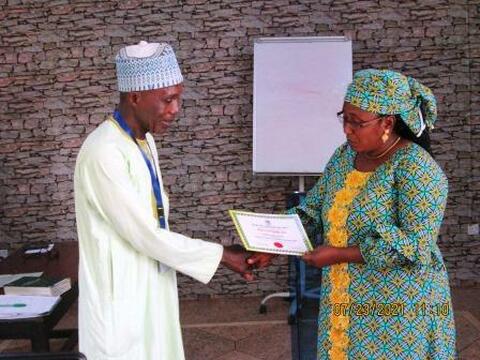 The Executive Director, Mrs. Patience M. Toma Issues Certificates to participants.
      The workshops offer a lot such as:
Illustration of Big book for awareness of story like,
Production of Primer Pro data collection.
Production of newsletter
Organize teacher/writers training
Reading and writing materials
Keeping literacy and other publication materials in public for distribution and awareness.
 Organizing seminars and refresher courses for all literacy coordinators
Plans for community and church literacy sections.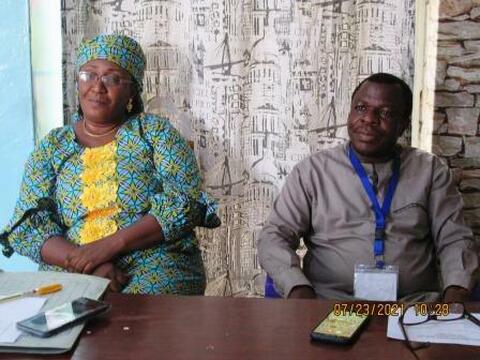 Left-Right: ED, Mrs. Patience M. Toma, DLP Mr. Joseph Itumo